Description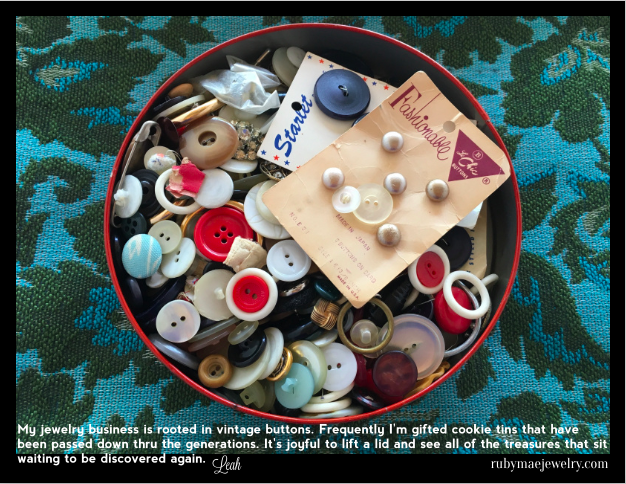 Just in time for the holiday season, this Ruby Mae 2020 Button Tin Calendar would be a fun & unexpected gift for your mom, friend or sister.
As someone who gets very excited about buttons you should know I've been planning and dreaming of creating this calendar the last two years. Each page has vibrant photography of button tins that I captured. You'll get to see what I saw the first time I removed the lids and peeked at what lied below. By purchasing this item, you're sharing in my dream that I set into motion.
Made with thick card stock and high quality printing, this 8.5″x11″calendar will look lovely wherever you hang it.
50+ holidays and button related events are listed including the National Button Society Convention, Arizona, Connecticut, New York & Texas Button Society Shows, National Dog, Cat, Military, Nurses and Grandparents Days
Sometimes the tins were not interesting but the contents were and vice verse. I made a few YouTube videos showing off what was inside a few of the tins.
Need to see more button photos? Be sure to check out my most recent blog post 2019 AZ State Button Society Must See Buttons 
I welcome your questions or feedback at leah@rubymaejewelry.com