Last weekends JITT show was fantastic. Shoppers were great, live music & food trucks were wonderful and my booth layout totally performed. My dad in law Gary offered me 4ft round tables to use. My hubby Scott had the idea to put my mannequins in the middle. I added a new male mannequin this show and all of the vintage wardrobe once again came from Pearly Mae's Resale. Thank you Jeanne. The massive throne chair was on loan from AZ Retro Rentals. Thank you Jeff & Bruce. Everyone loved getting their photo in that chair.  I think hundreds of people captured a moment. I ran a photo contest and check out our winner. My sister Jen had a booth outside and she sells mid century furniture and such. We help each other out as much as we can. I'm still loving my new Ruby Mae trailer. It was awesome to bring it home and leave her loaded. It flt like such an accomplishment to drive it there, unload it, set up my 30′ x 15′ booth, pack it up and bring it home. Hallelujah that friends Christie, Emma, and Jen packed up my show. No way could I have ran my large booth without the help of Bev, Nancy, Rexann, Aimee, Chantal, Mitzie, Bob, Christie, Emma Jen & Jen.  Thank you dear friends.
I met lots of wonderful people at the show including Lucy who came and told me I inspired her to make jewelry. We met at the last JITT show and she showed me pictures of her beautiful new creations. Kids who came to my booth got a free button. At the end of the show I started giving them string and they started making little button bracelets. So cute. That's definitely a tradition I'm going to keep going. I should have thought of that sooner.
They opened up Friday night shopping from 6pm-9pm. Shoppers ordered tickets online for $50 and it included a cocktail, gift bag, and tickets to come back over the weekend. My shoppers told me they were coming back. Those Friday night shoppers loved it. On Mother's Day it was wonderful to see all of the moms shopping with adults sons, grandchildren, daughters and family members. They looked so happy to be spending time with loved ones. Our good friend and fellow hat wearing vendor friend Kristen from Moonstruck Vintage is moving to Tennessee. We will miss her.
The next show is September 16-18 and I will be in the same spot.  Even tho the event was crowded, my large booth set up accommodated wheelchairs and strollers. I'm so happy about that. Just like the old tv show A-Team, I love it when my plan comes together.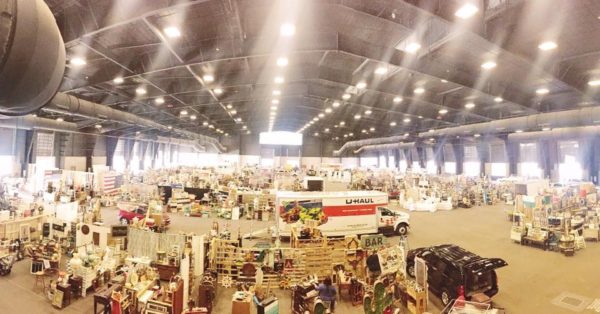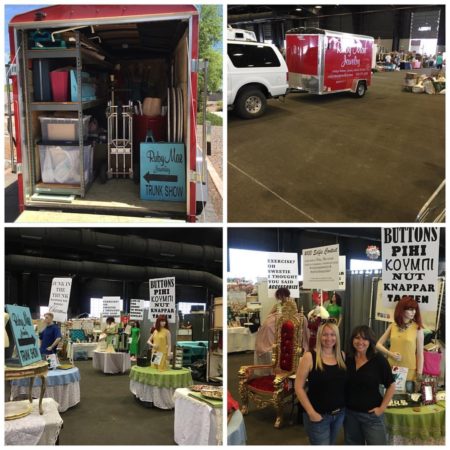 Here we go, let the unoacking & set up begin.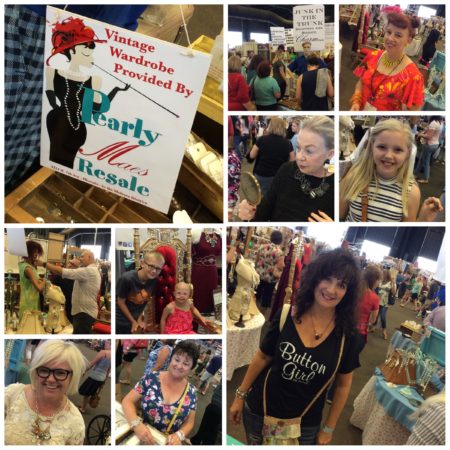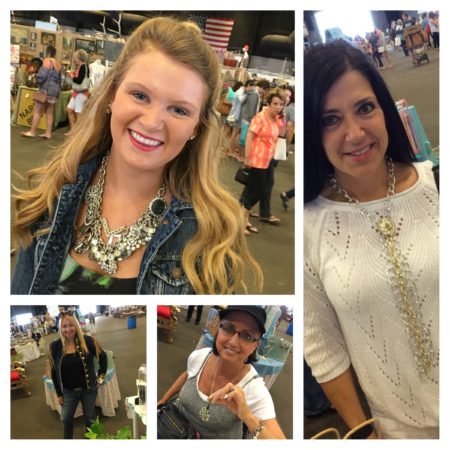 Lots of shoppers
Shoppers in my jewelry, Jen's new jacket, Christie's gift.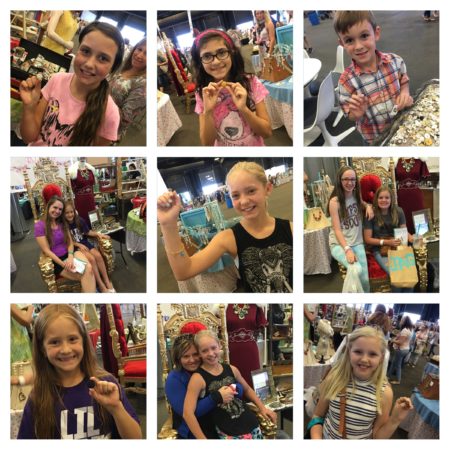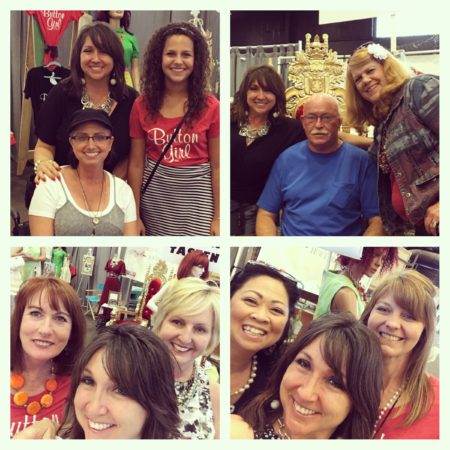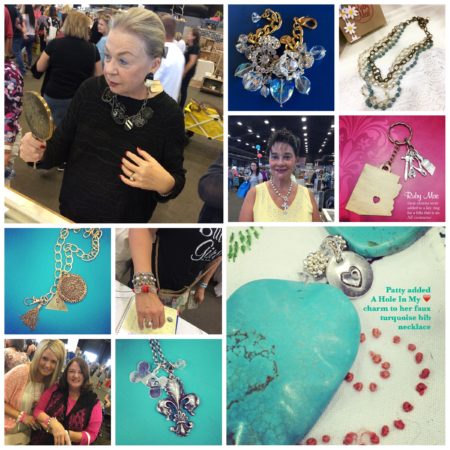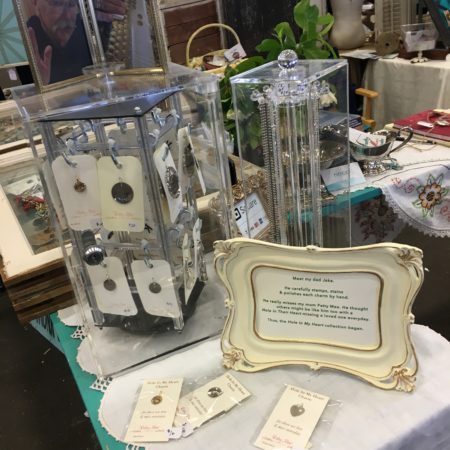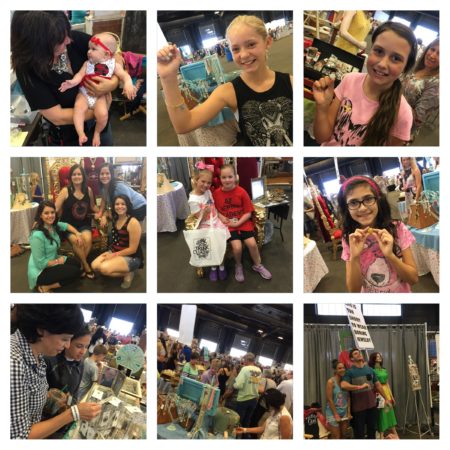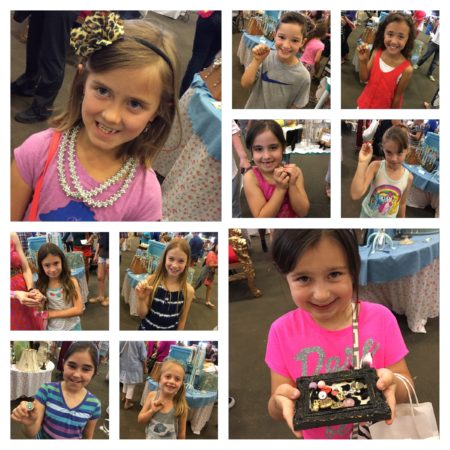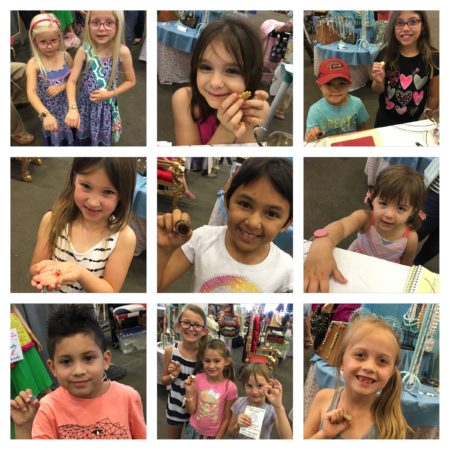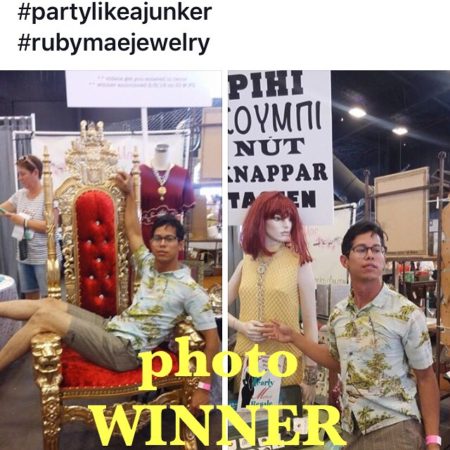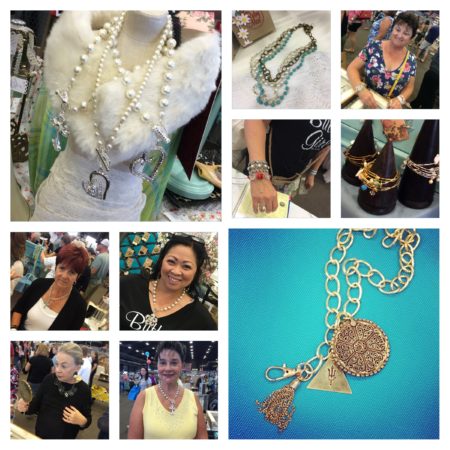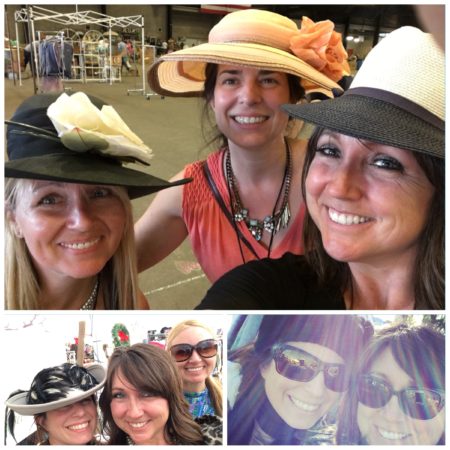 OuO