Friday, September 18, 2015 – loaded & headed to West World in Scottsdale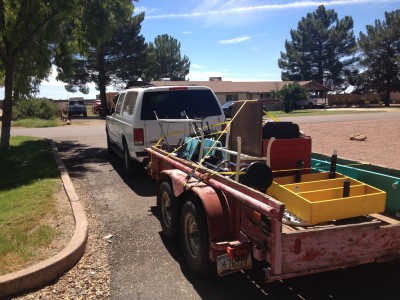 My booth was 30ft x 15ft – my biggest one ever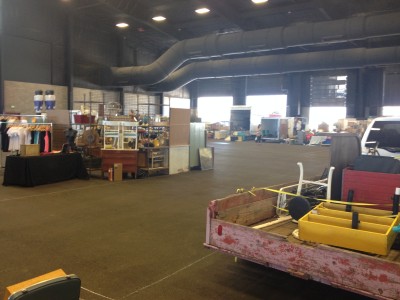 I was two rows from the entrance on the main aisle. Perfect location. I have the same spot for the next show in May.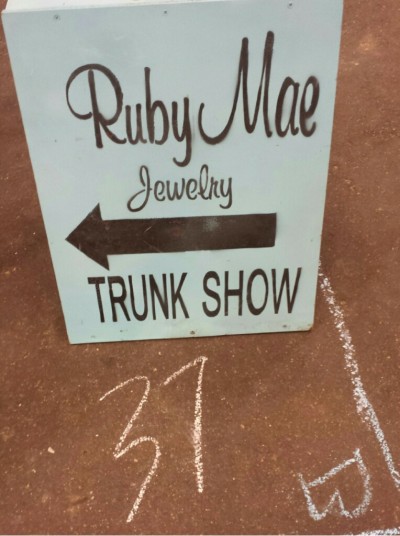 My husband Scott had the idea that mannequins could be at a party talking about me or my jewelry. I bought these four gals from Pearl Mae's Resale in Phoenix in the Melrose district. I also borrowed their vintage clothes from Pearly Mae's. My sister Jennifer styled their wardrobe & my jewelry and I made their thought bubbles. They will be coming back to the next show but in a different set up. Hopefully with the addition of a fella. It's an honor they got picked to be in the New Times.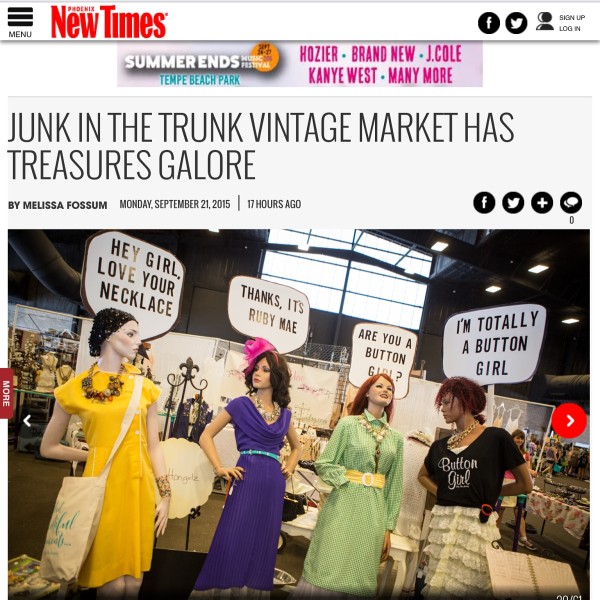 Our Button Girl mannequins were a hit. Folks took photos with them all day long, both days.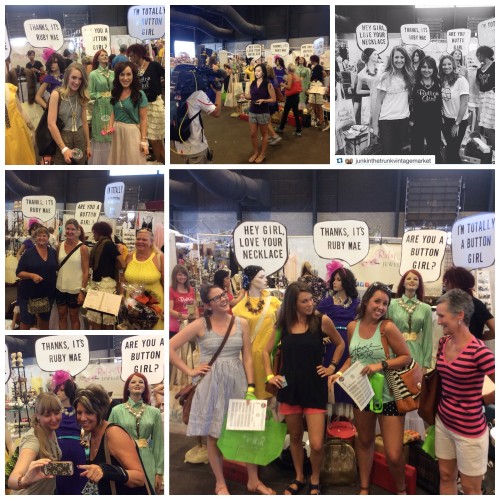 On Saturday, my dad Jake made a special guest appearance.Tanners video crew interviewed me & I snapped a pic with them & dad. Isn't little Ruby (bottom right) super sweet?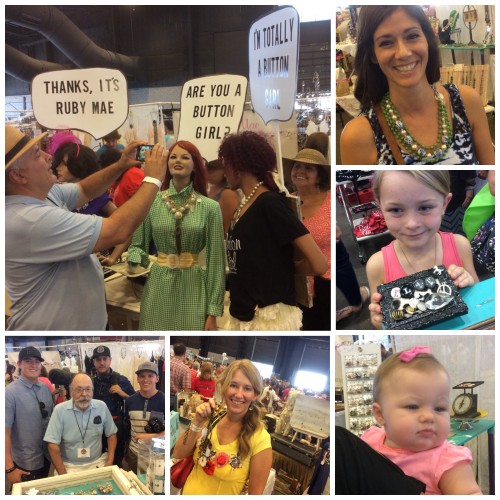 After my Sunday morning Channel 3 interview, people like Robin (top right) got in their cars and drove down to meet me & buy the Hole In My Heart charms that I explained about during the interview. It was very touching to hear the stories about their lost loved ones. I couldn't have done this show without my Button Girl helpers Jen, Chantal, Aimee, Bev & Tori. Michelle & Robin were my tear down crew & I needed them too. It definitely takes a village to put my show on.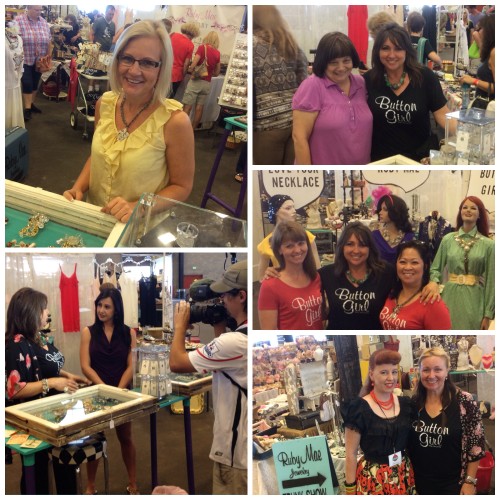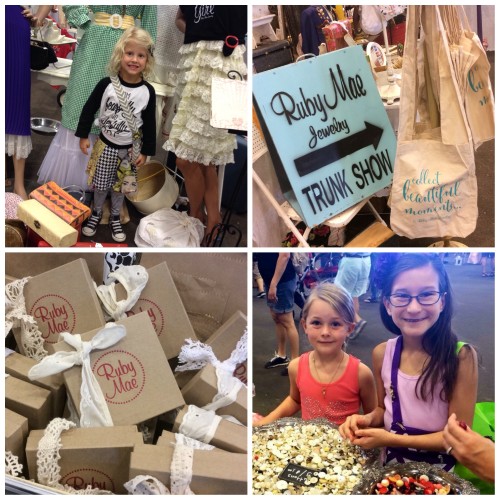 A big thank you to Coco Milano's for generously donating this gift basket for our email sign up giveaway.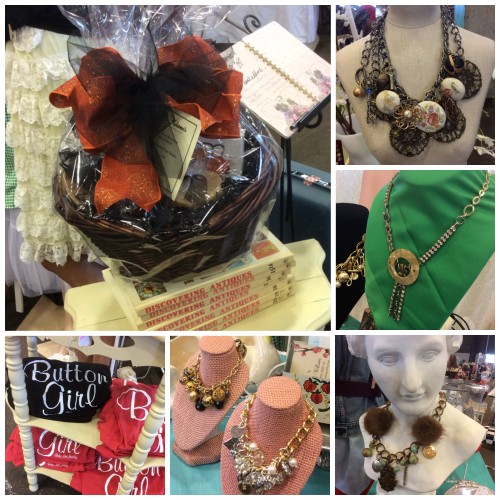 These are a few of the pieces scooped up during the show. I'm so happy they have new homes.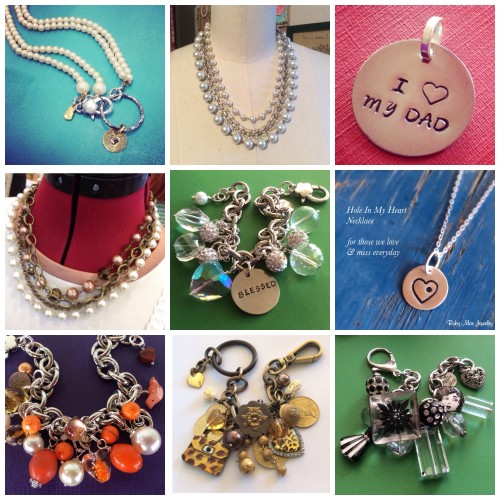 My son Avery created display cases from the 1920's basement windows I brought home from my Montana adventure with my dad. I found them in Fortine, Montana. They worked out really well.