There's more then just rocks at the annual Gem & Mineral Show held in Tucson, Arizona. The 2 week event is held in over 45 venues around town. It is the largest, oldest and most prestigious gem and mineral show in the world. TheTucson Gem and Mineral Show® has enjoyed international stature since the 1970s, and was the first gem and mineral show to bring the hobby enthusiast, the public, and the curator/professionals together for discovery and discussion.
I make the annual trek to the wholesale vendors in the Gem Mall & Holidome tents. They hold a variety of vendors and I have out favorites. We appreciate that they bring their wares from all over the world.
This year my sister Jen came with me. She has a small business called VintagebyJen. She likes to meander at a slower pace then me and is a perfect traveling companion. She sees things differently and has great suggestions. She found these gem stone factory samples in the Sandy School booth and thought they would make great rings. She bought a few for herself.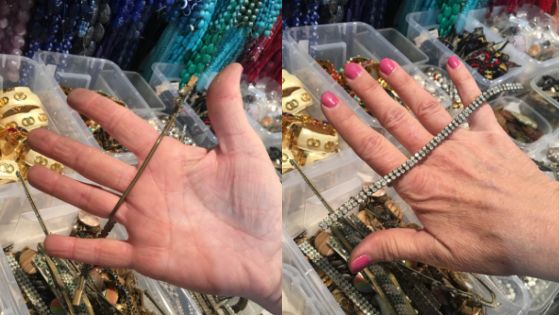 I love the tables of stone beads. They are piled up everywhere.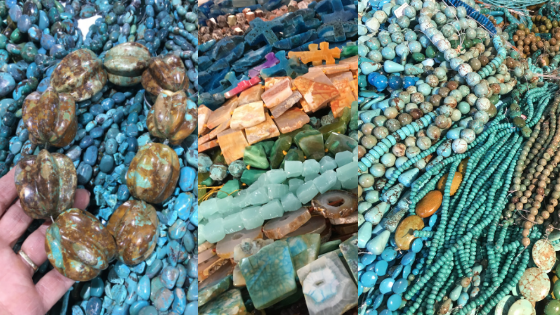 Gorgeous wood displays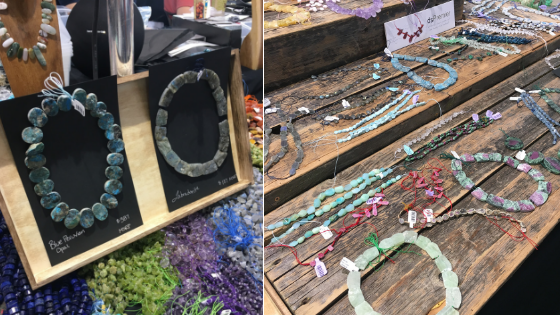 We loved these fun sneakers were fun. Each year I buy myself a ring. This one is from Mexico.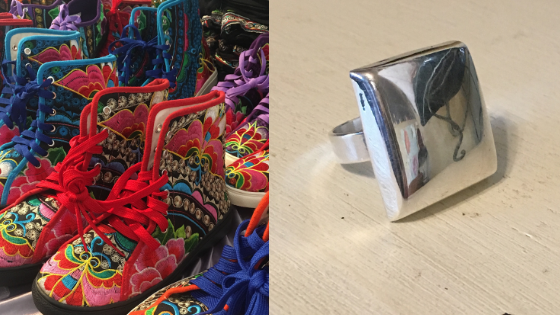 This gorgeous gal was super helpful in the Sandy Schor booth within GemMall. Look at that collection of cuffs she's wearing. Swoon.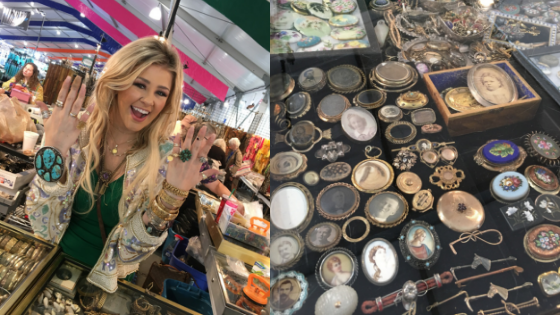 Beautiful coral jewelry & vintage hat pins – yes please, Sandy Schor collection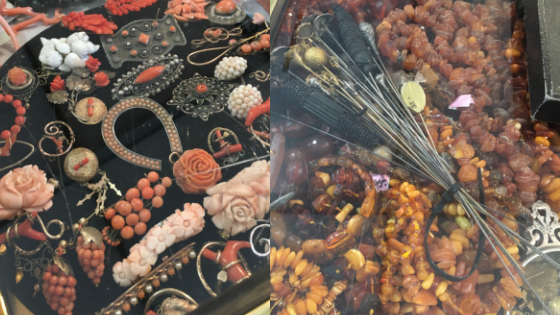 Lots of folks were digging thru boxes of metal artifacts & steel cut buckles – Sandy Schor collection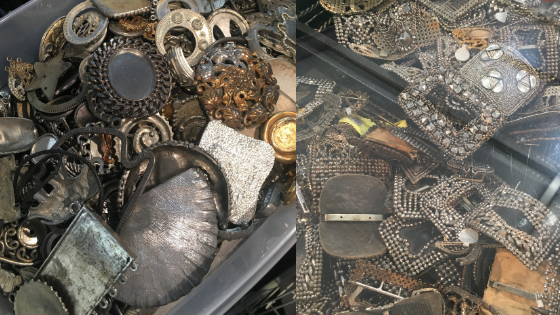 To read about last years experience at the Gem Show, click here