What a show, what great shoppers. It never gets old being a vendor at Junk In The Trunk Vintage Market. I've been doing this show twice a year for 6 years. I was not at the first one that was held in a Phoenix backyard and drew a crowd of 600.The city of Phoenix told the organizers Coley & Lindsey that they needed to host it in a real venue. The other show I missed was a November show that my youngest competed at state in diving. It started out small with 70 vendors for one day outside in the parking lot at WestWorld. It's grown to 150 vendors indoors for three days and it has expanded to 3 more location in California.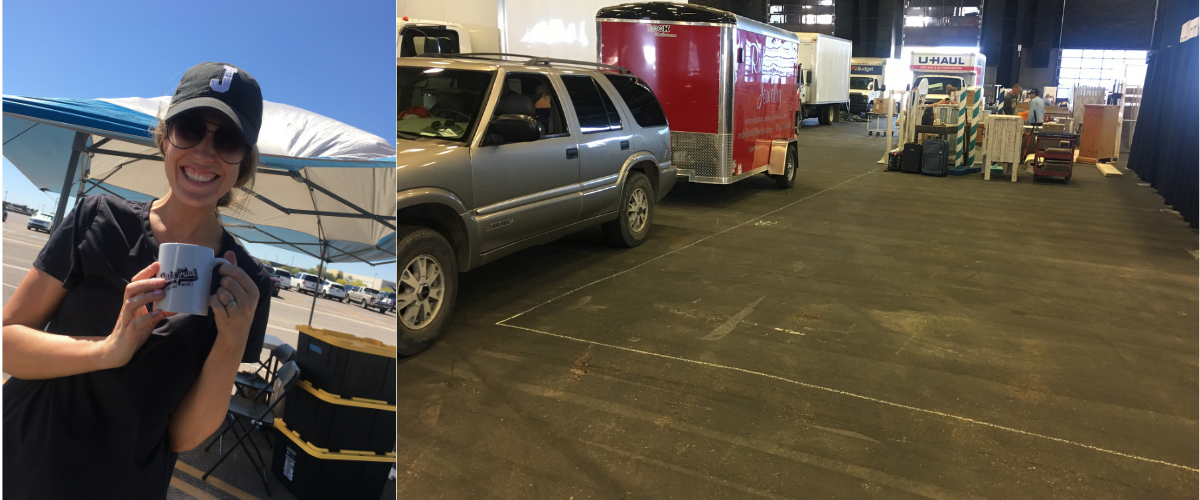 Co Organzier Lindsey greeted vendors at check in with instructions, a gift and a smile. My double space 36 is 30'x15′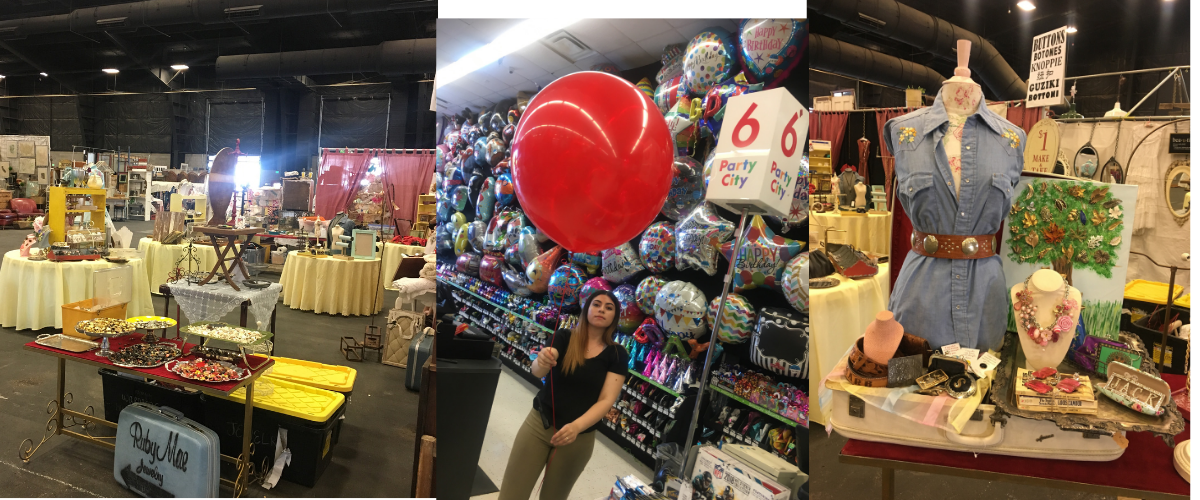 All set up and ready for shoppers. The big red ballon from Party City lets shoppers easily find me.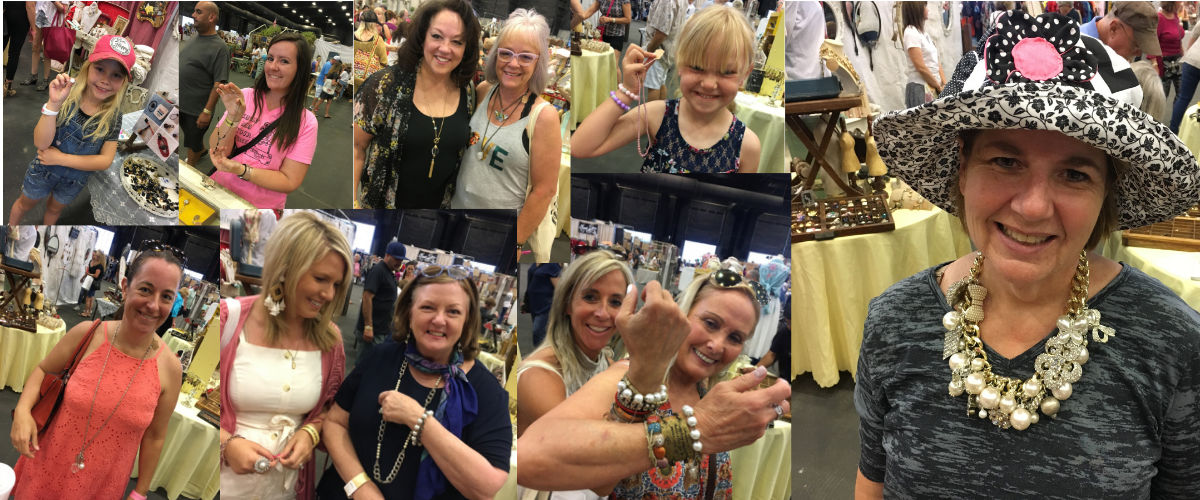 Some of the fun shoppers who treated themselves to a treasure or found one of my many hidden FREE items.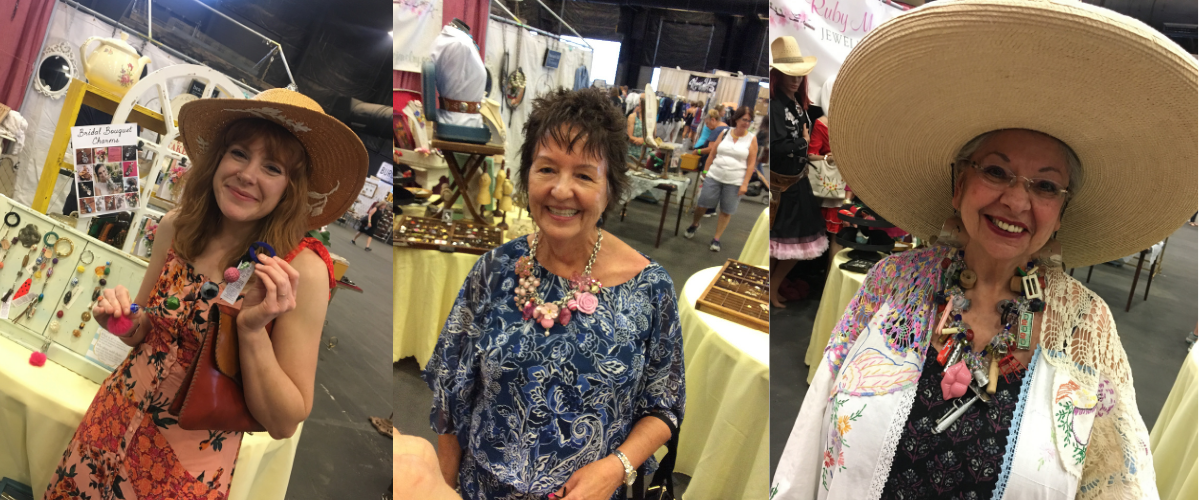 Hailey picked a FiddleFob for her Grandma. his gal bought herself this pink passion piece and Teddy was so stunning in her big hat and self made necklace I just had to get her photo.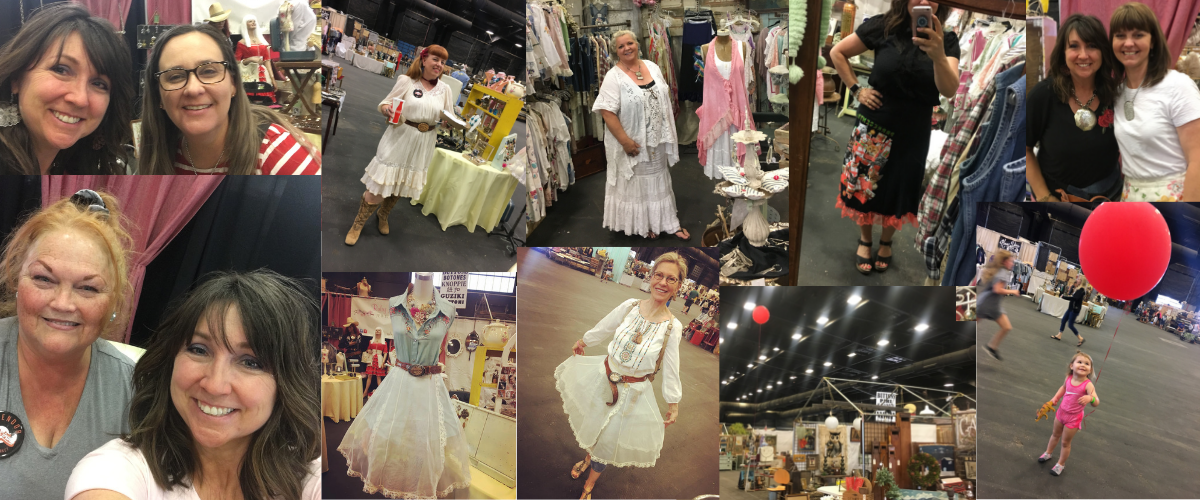 Always a bonus treat when return shoppers like Cori and Diana swing by. Helpers Aimme and Crystal were FABULOUS. I couldn't resist this Purrrfect skirt from Anne of DragonFly Dreams Clothing. The white skirt being featured was a purchase off of my mannequin. At the end of the show a dad asked if his Elle could have my balloon. We now have a new tradition. Give away the balloon to the last kid walking by.
Vendor friends Calvin, Scott, Terry & Anne are a hoot. Melynda is always the first person to visit my space on Friday night.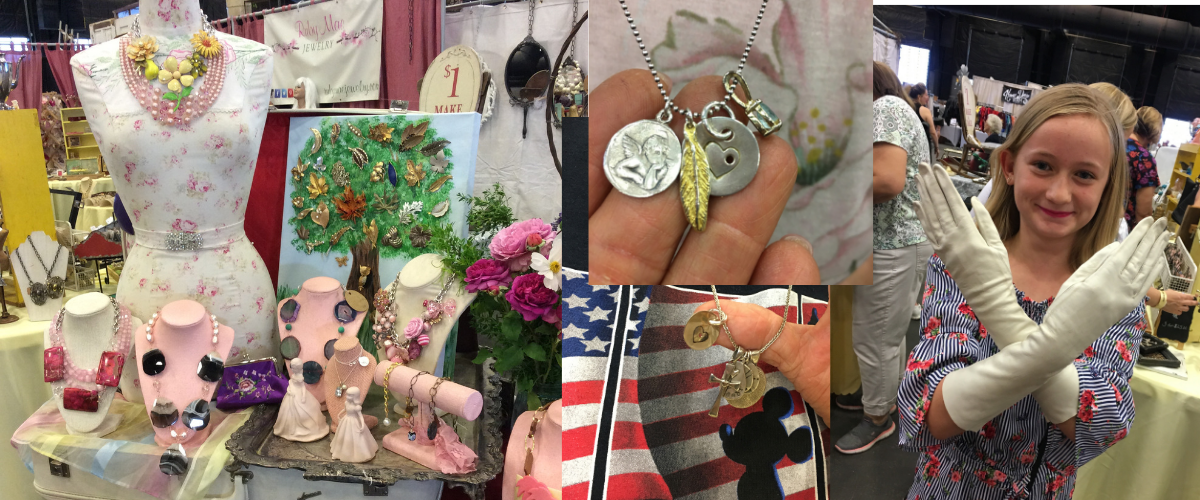 It really means a lot to me that shoppers tell me they love returning each show to my space for a new treasure or to share their Hole In My Heart story. I always wondered who would could fit into those tiny vintage leather gloves and this sweetie could.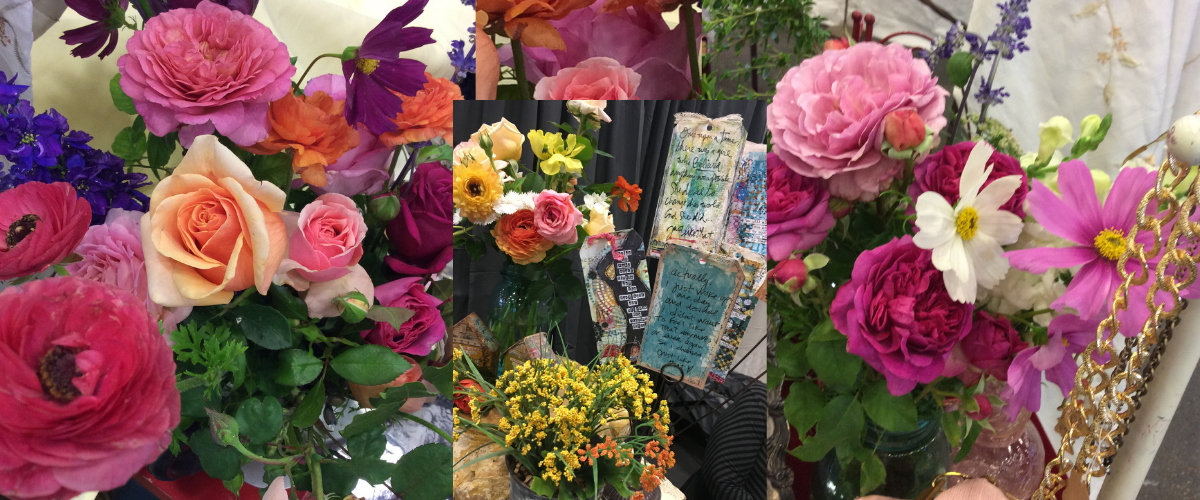 Check out these roses grown locally in Scottsdale by Anne of Anne Es Garden Fresh on Instagram. She came in Saturday and refreshed them. It was wonder to have them thru out my space and spend time with her.
Our next Junk In The Trunk Vintage Market is September 13,14 & 15. We hope to see you there.
Happily, Leah