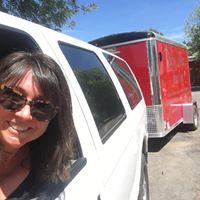 Away I went, all packed up and ready for load in. It was the first time I hooked my trailer up by myself. Note to self, don't wait until it's dark when it's time to come home.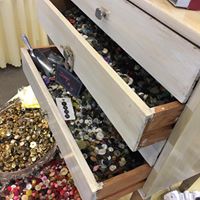 Scoops of buttons were a hit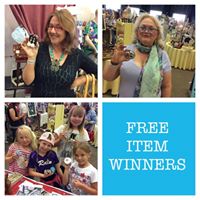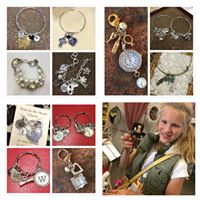 A few of the pieces picked or created at the show.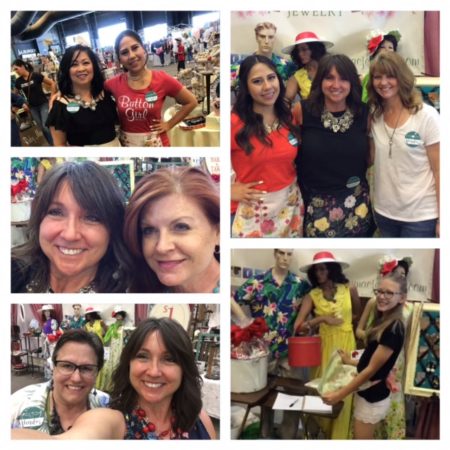 A big thank you to my booth helpers Chandal, Adriana, Julie, Aimme, Nancy & Lily. We ar wearing our new aprons from the Pink Apron. I bought embroidered table runners from SAS fabrics in Tempe and she turned them into aprons.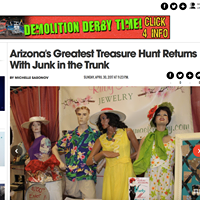 Our mannequins made the New Times again. They are dressed in vintage by Pearly Mae's resale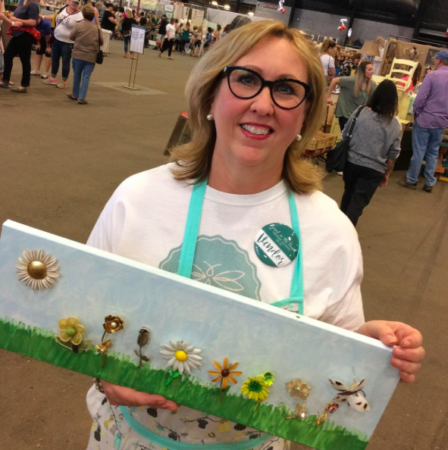 Robin loved this piece and was going to hang it in her laundry room. Lots of fun vintage brooches.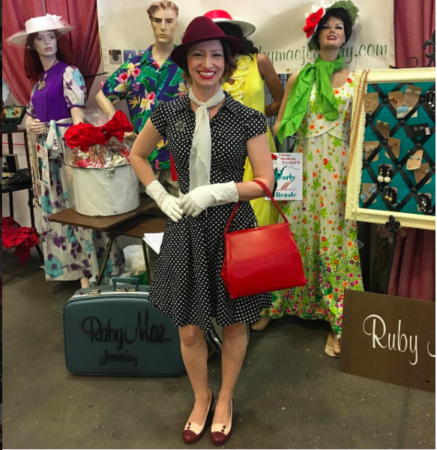 A sweet shopper in her vintage wardrobe.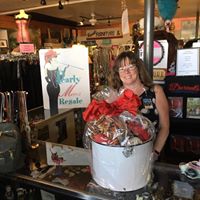 Alice won the giveaway and we met up at Pearly Mae's Resale for pickup. Located on 16th St near Osborn, a must shop for vintage lovers.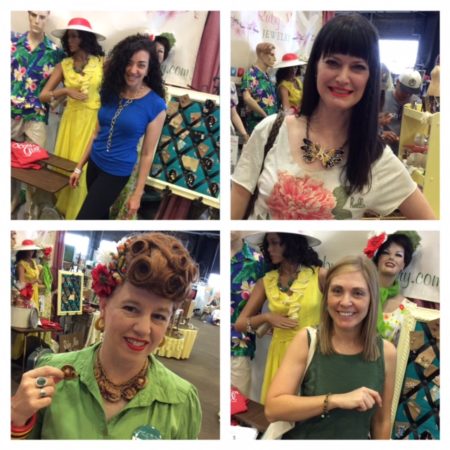 Shoppers w/ Ruby Mae items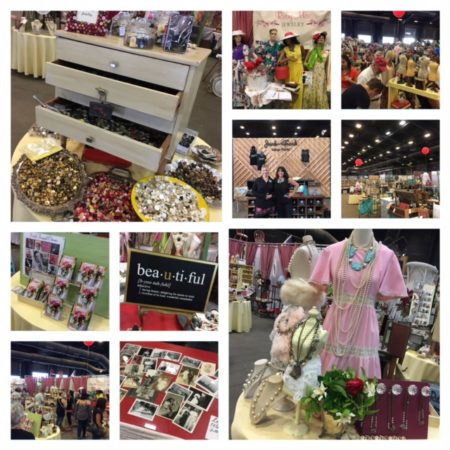 Booth shots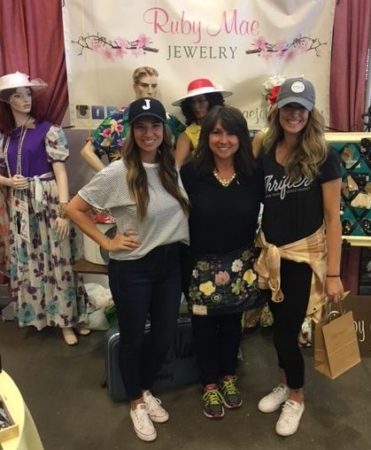 With event organizers Coley & Lindsey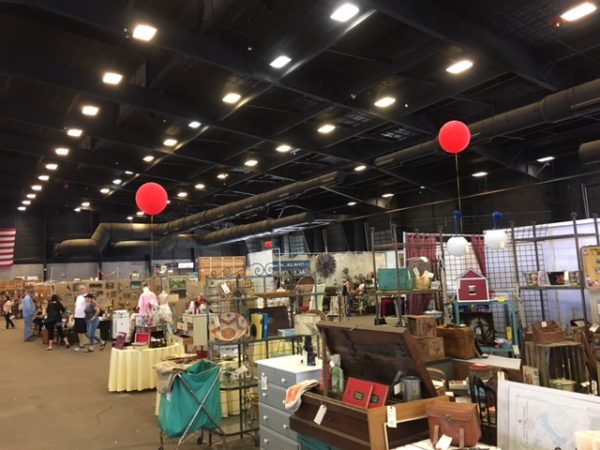 Our ballons stuck out, my sisters is one aisle away from mine.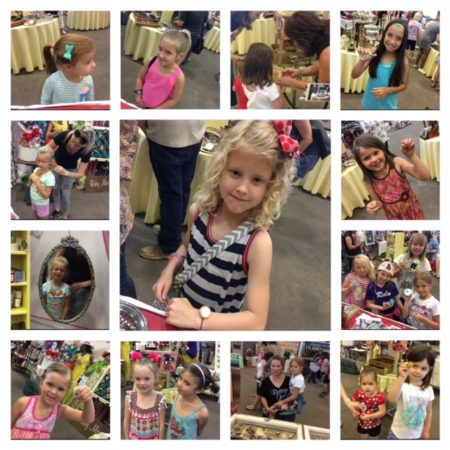 It makes me so happy to have children in my booth. Some learn how to make a button ponytail holder.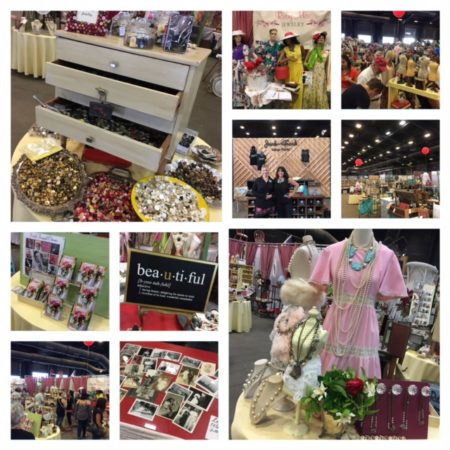 Booth photos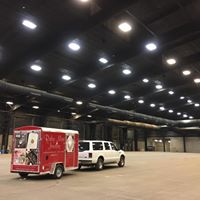 Time to go home. We'll be back Sept 15, 16 & 17th