Hello,
Just wanted to share new pics I received from Go Daddy today.
We recently spent a Sunday together in late April shooting videos & still photography for their upcoming small business campaign.
They still haven't said where or when I will be used but I have approved quotes they gathered from me to be used on flyers, etc.Here are some of their artistic pictures.
I think the Indy 500 commercial turned out great and it sure seemed to go by really quickly. Click on the link at end of this email to watch it on YouTube.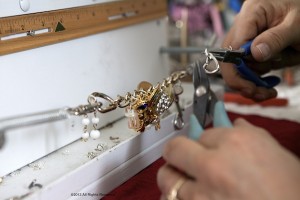 Here's the link to see the video posted on youTube.
Go Daddy Commercial w/ Ruby Mae Jewelry
Happy Summer, LeahWilliams