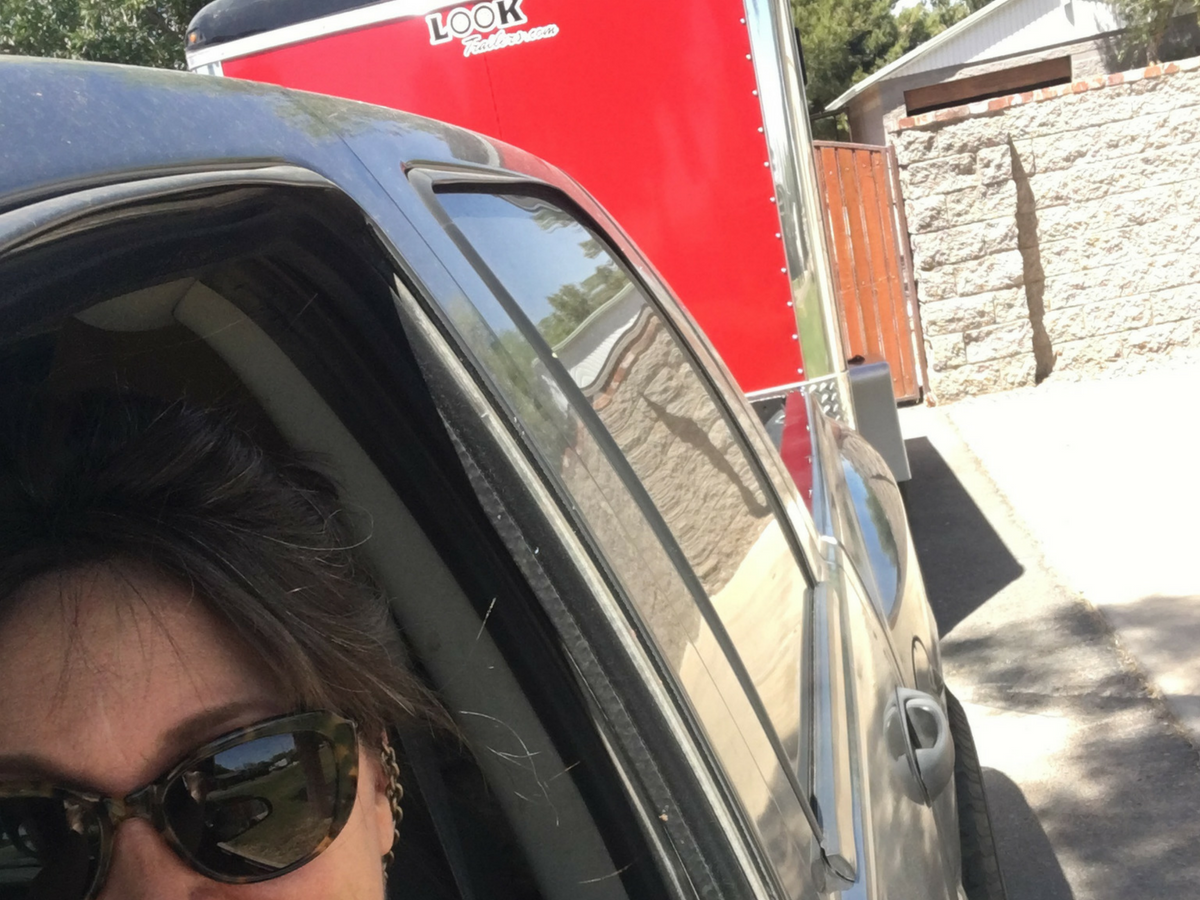 What a terrific show we had at WestWorld In April. Vendor load in happened over 3 days from Wednesday to Friday. The event kicked off Friday evening from 5-9pm. Shoppers paid $50 in advance or $65 at the door and they had the first picks from all of the booths. They also got a FREE drink coupon that included beer & wine. Friday night shoppers could also come back and shop Saturday & Sunday for FREE. It felt to me that attendance was double on Friday night. The live music was hoping and the food trucks were a hit.
Early Saturday shoppers paid $20 to come in an hour early from 8-9am. General admission was 9-4pm Saturday & Sunday for $8. Kids under 12 are always FREE on the weekend.
My booth set up was the same with round tables spaced far enough apart that wheelchairs & strollers could come on thru. The mannequins were styled in vintage military by Main Street Waltz.  Thank you Christine!We had lots of kid shoppers who were eager to learn how to make a ButtonUp. Their smiling faces make me so happy.
A lucky thing happened when a new friend appeared Friday and Sunday pulling her big wagon of fresh roses. She decorated my whole space with the most glorious roses. They looked and smelled divine. Thank you sweet Anne. you can find her incredible photos on Instagram under @Anne-es-garden-fresh
Our next Scottsdale Junk In the Trunk is September 14-16, 2018. We hope to see you there.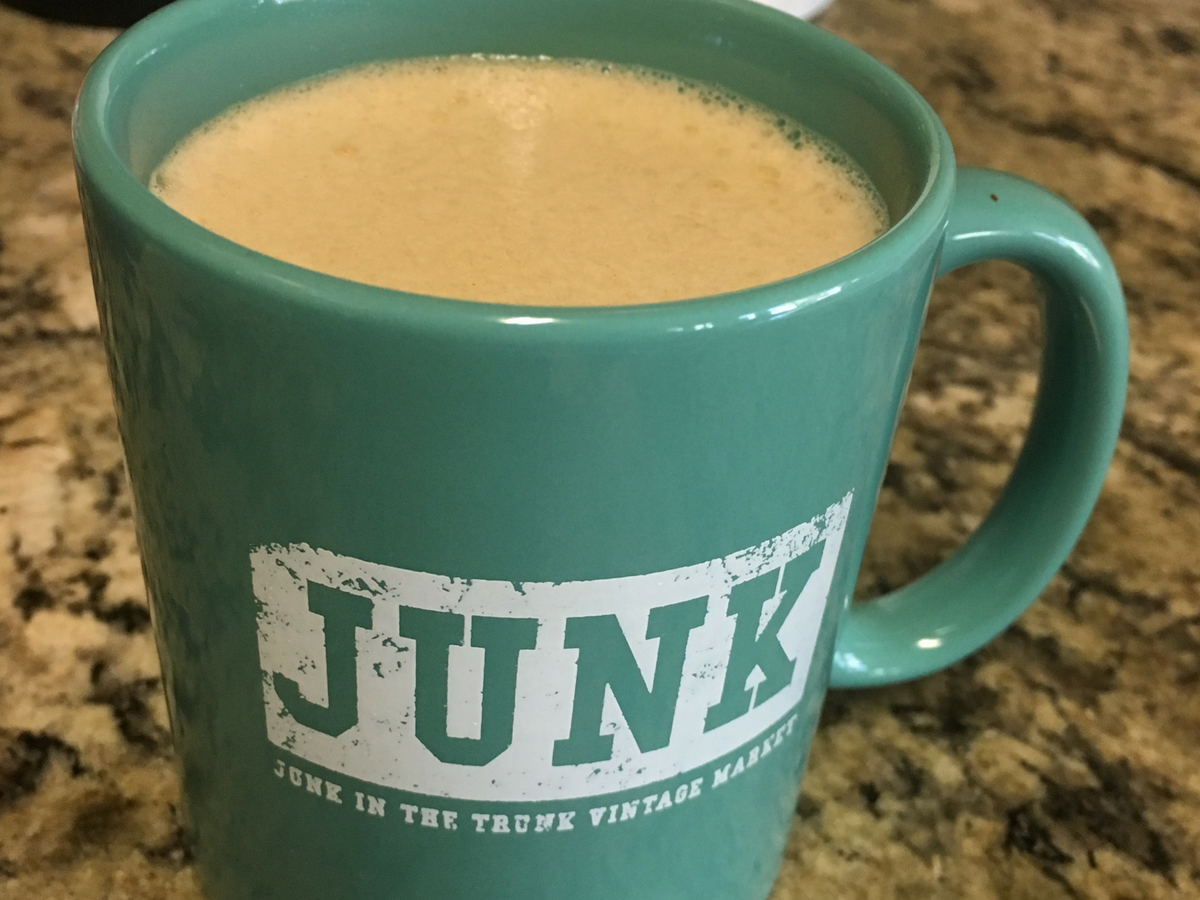 This mug was a vendor gift from team JITT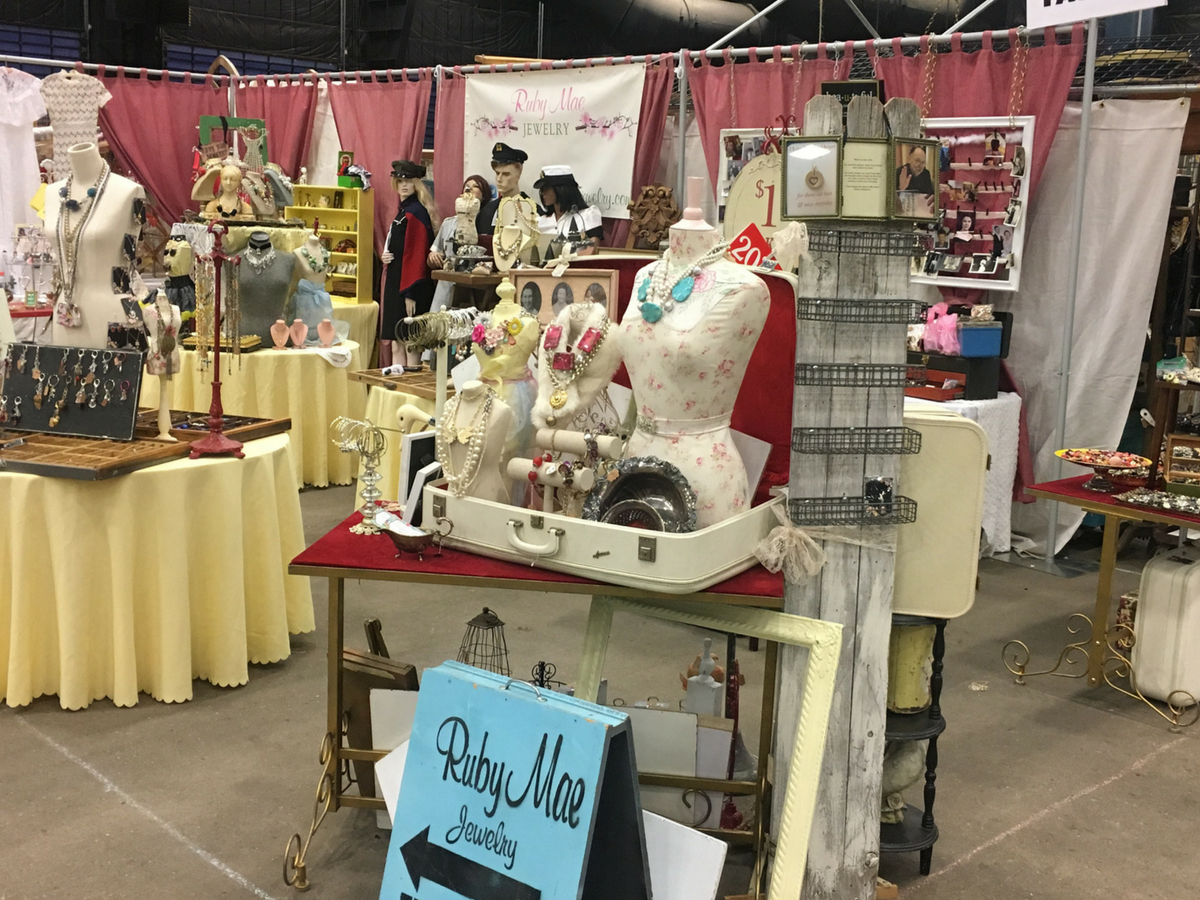 Side view of my 30'x15′ double space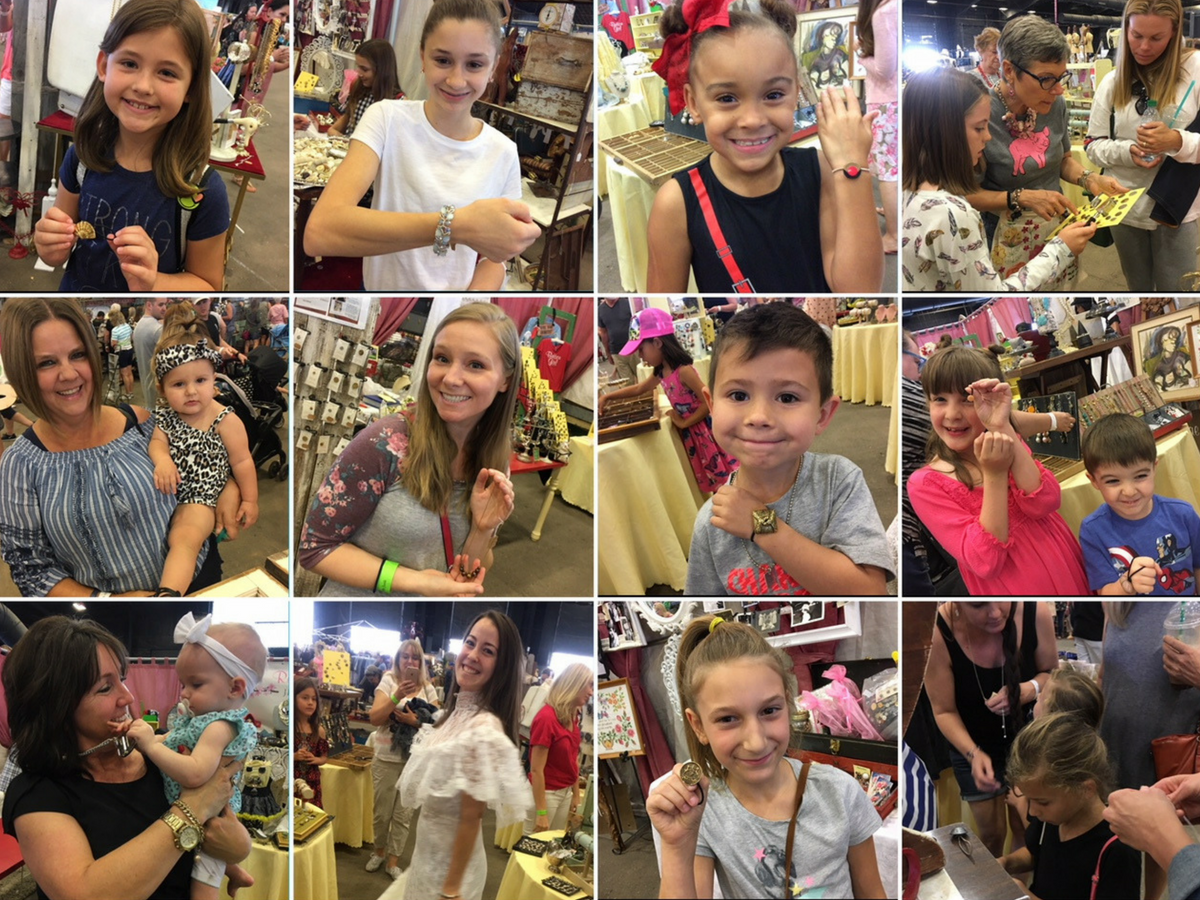 Beautiful kids shopping & learning to make ButtonUps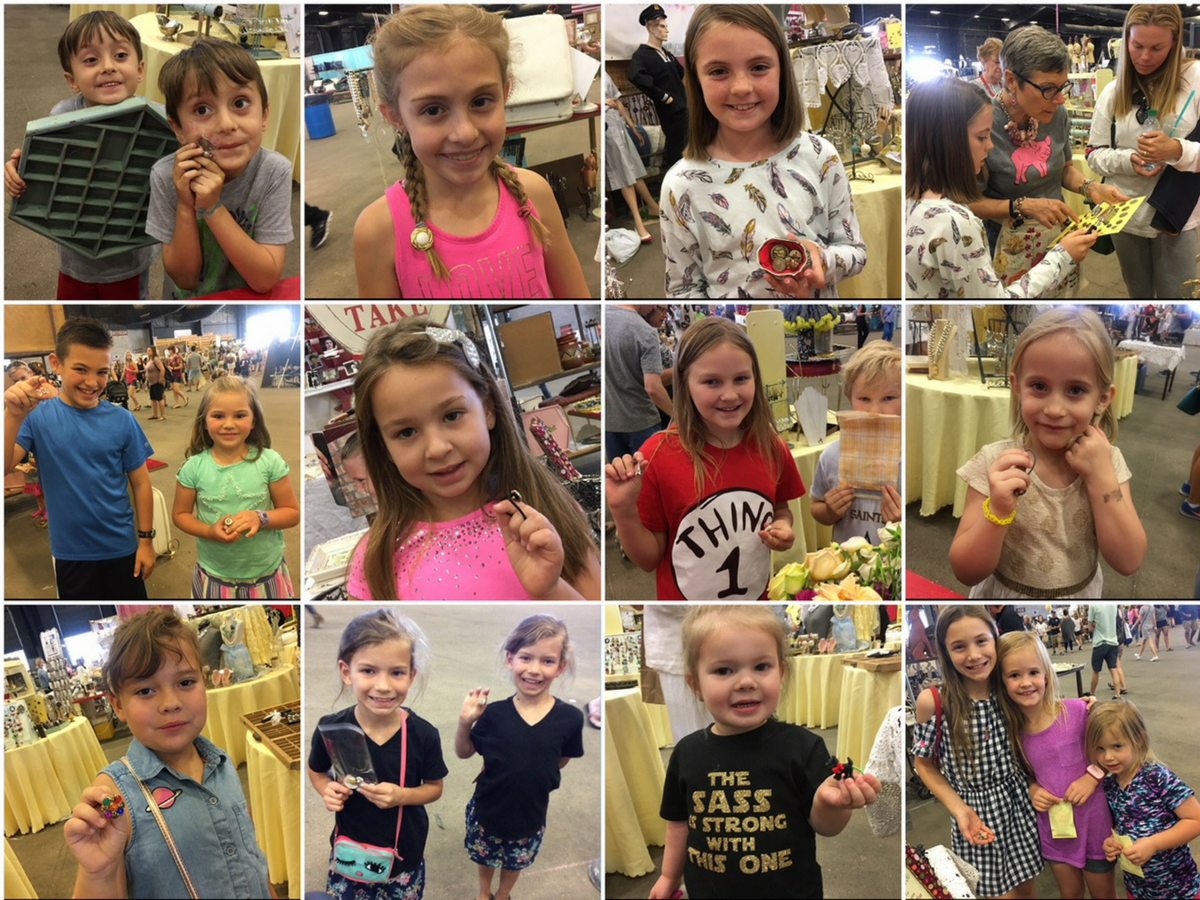 More beautiful kids
Shoppers and some of their choices.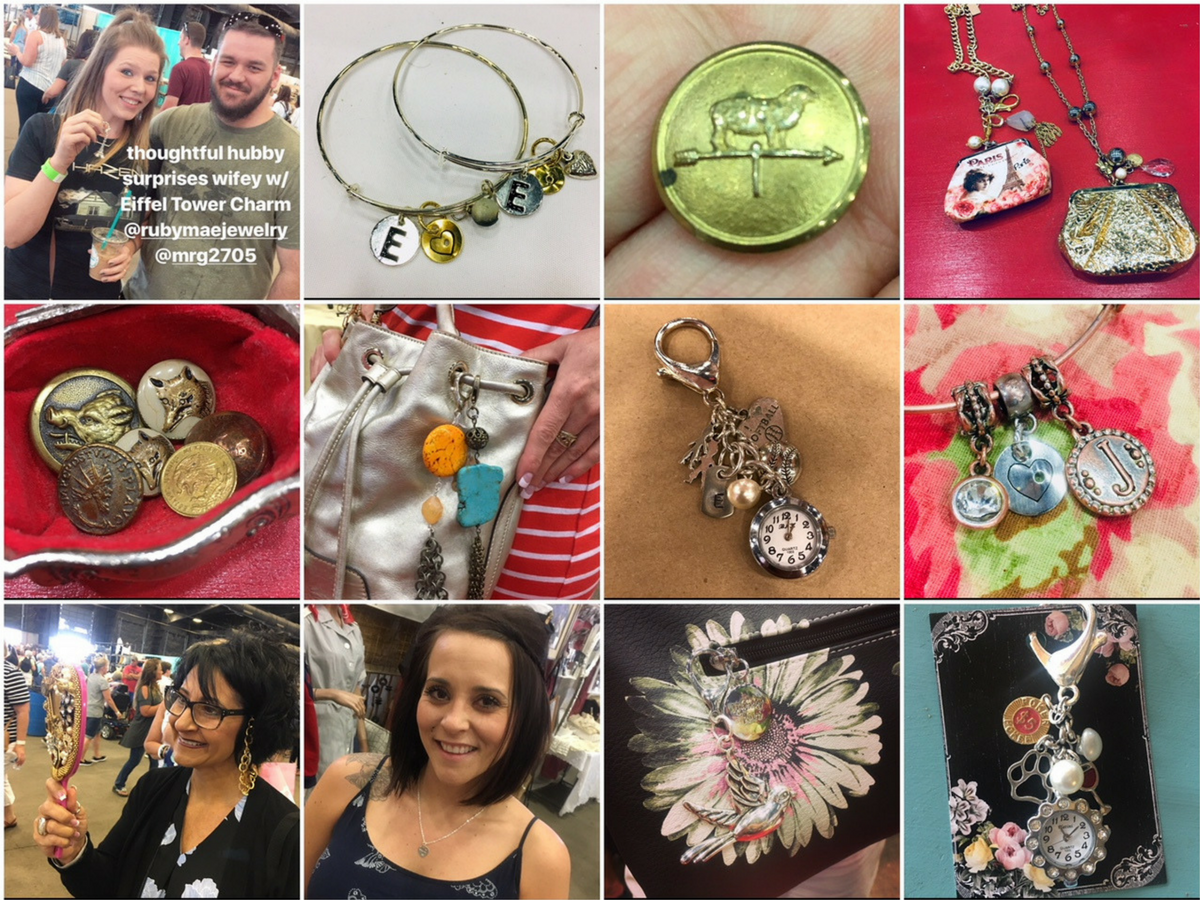 So of the items chosen over the weekend.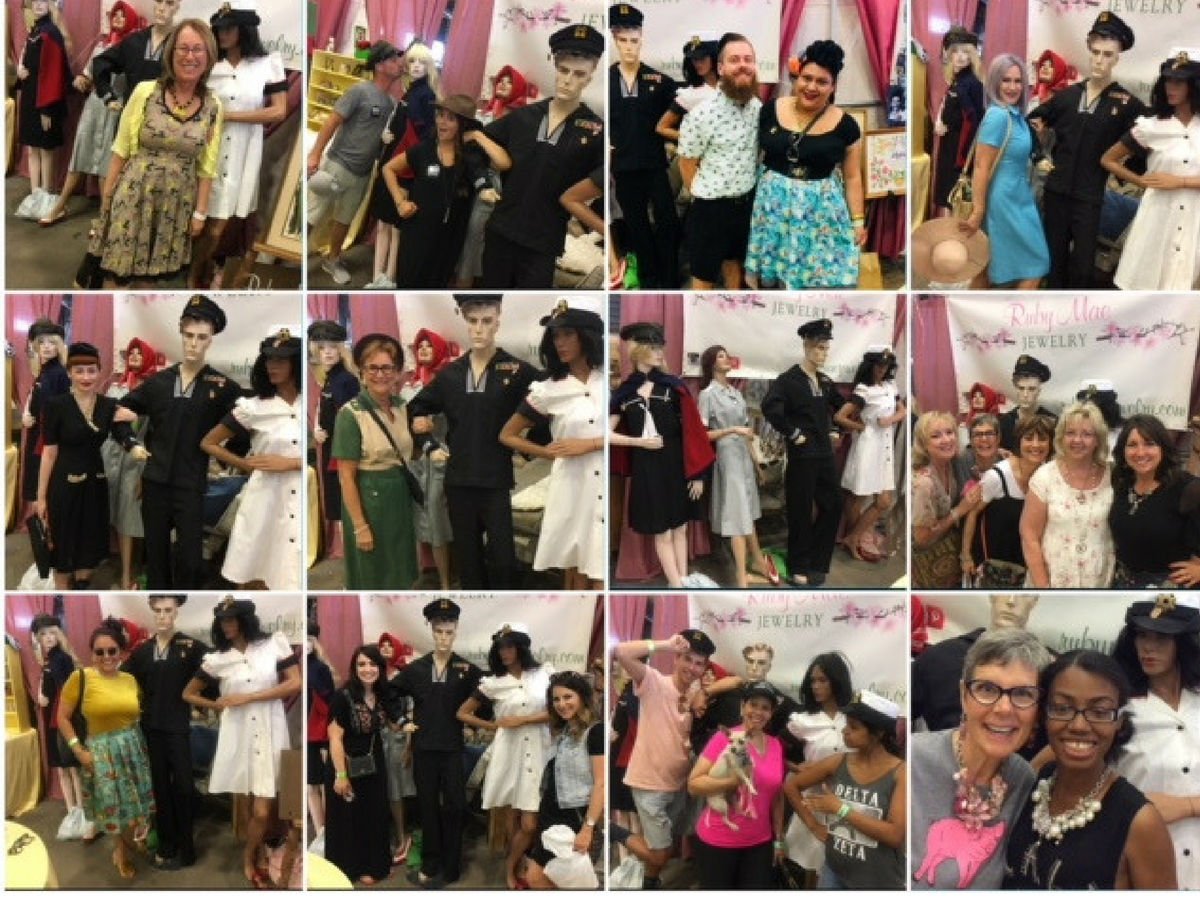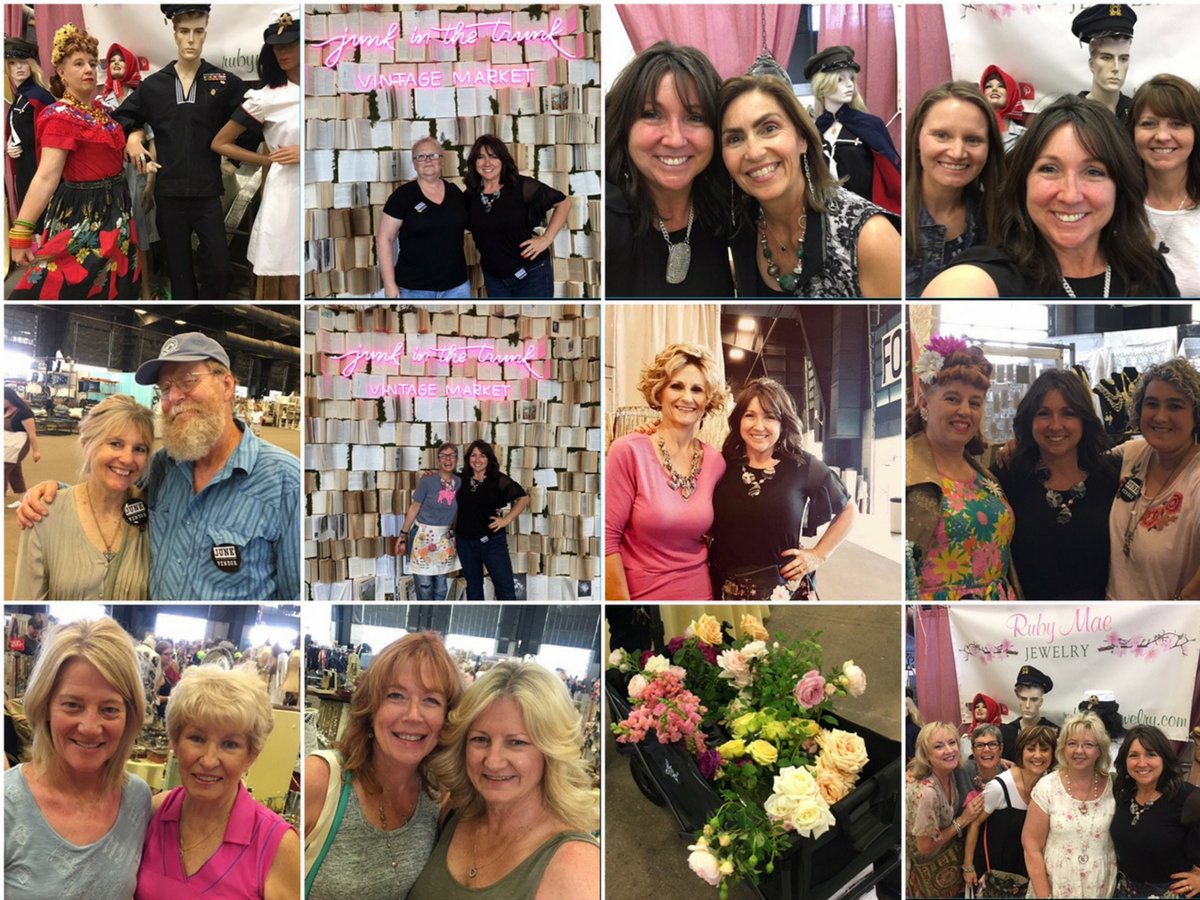 Friends, family, helpers & fellow vendors.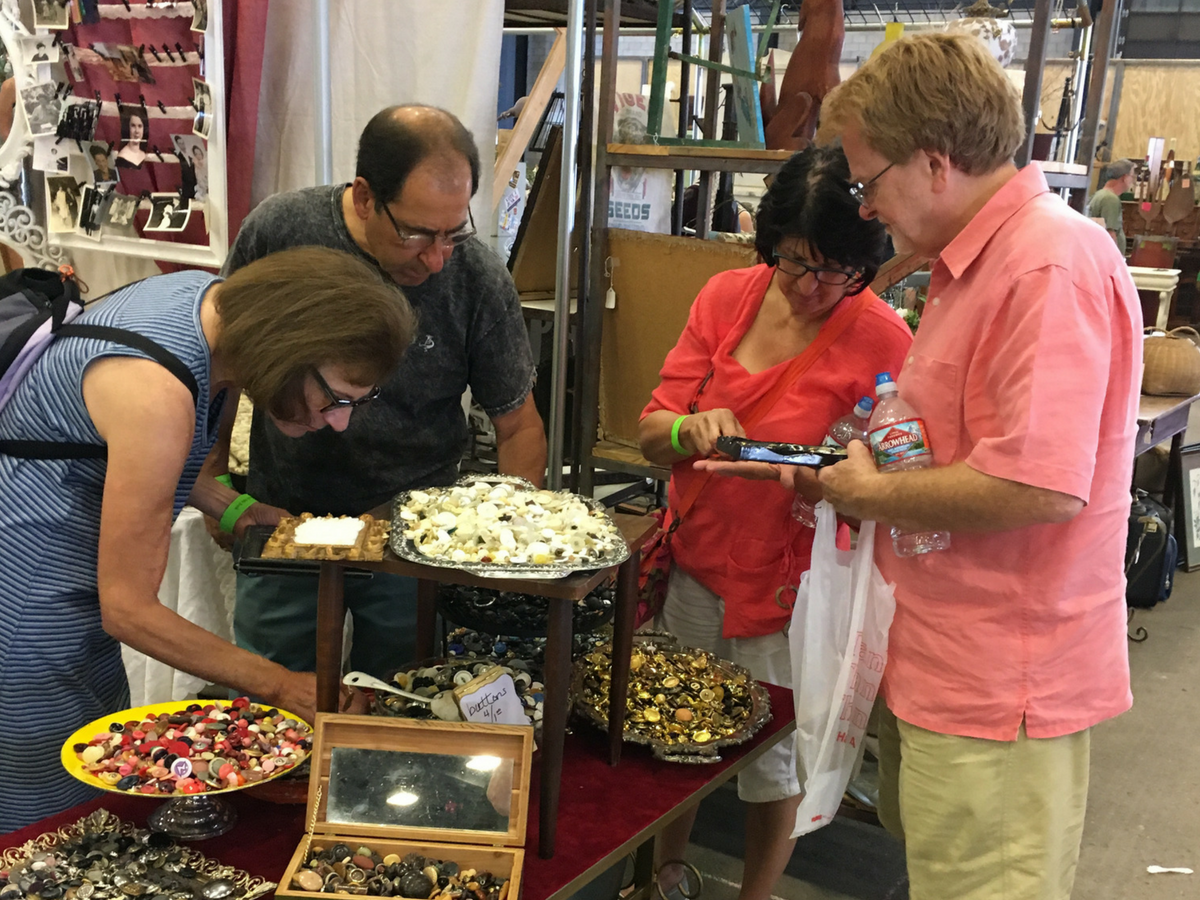 I'm guessing these fellas didn't anticipate an afternoon looking at buttons.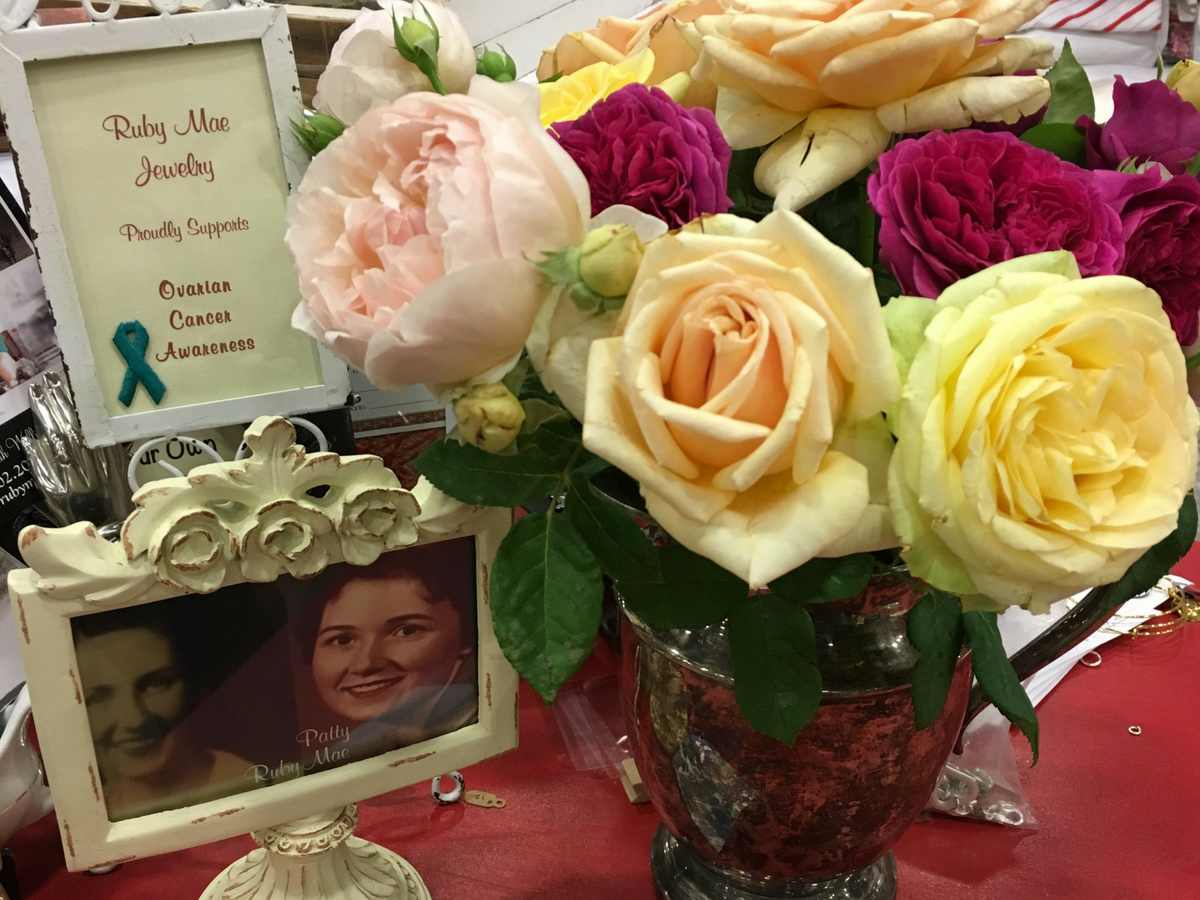 I am happy to share symptom cards from the National Ovarian Cancer Coalition. The photo is of my Grandma Ruby and my mom Patty Mae. The beautiful roses were gifted from Anne who has a rose bush farm in Scottsdale with over 25o bushes.